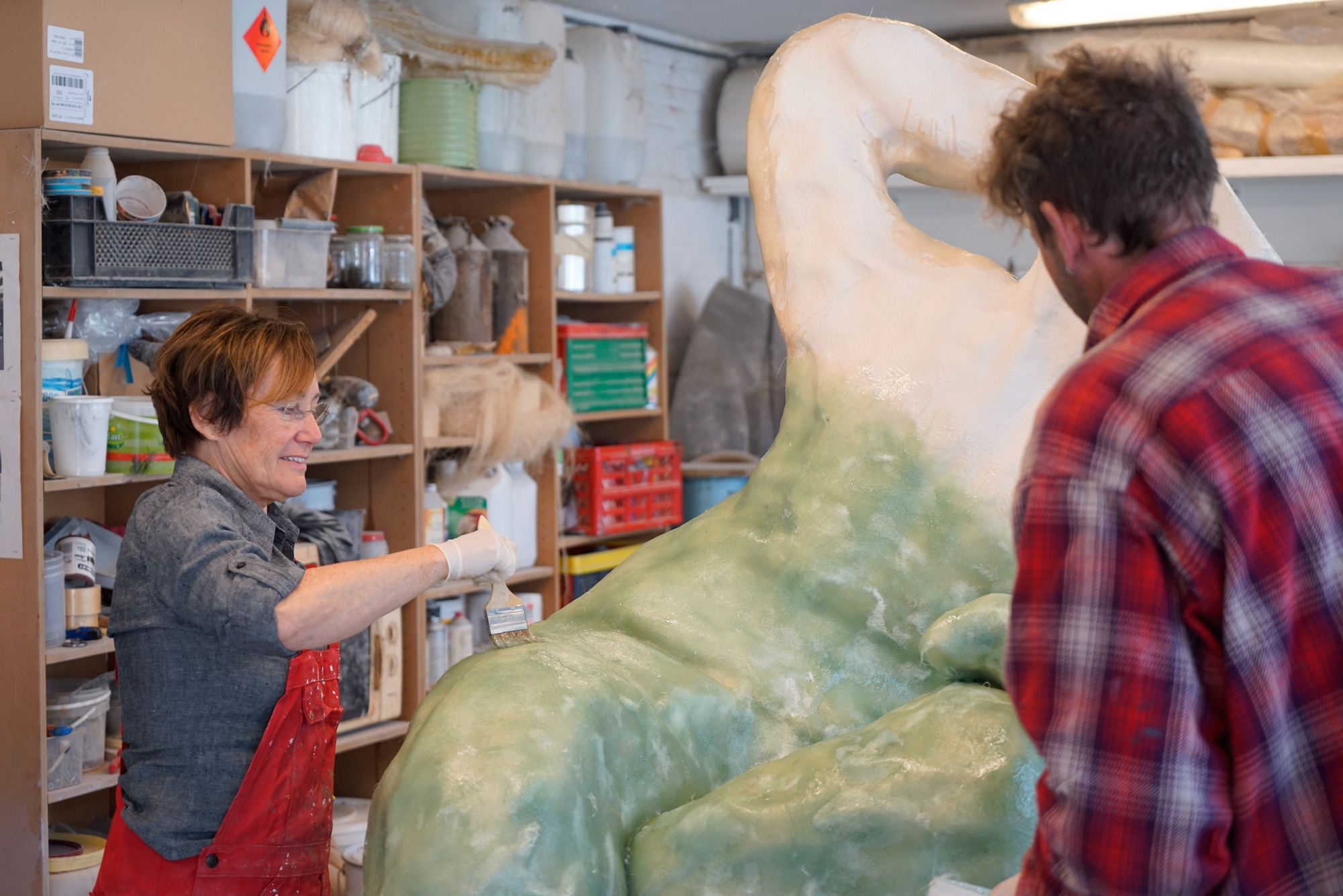 The Antwerp Whisperer
The Antwerp Whisperer
For the past year, I've been mostly occupied with one –until now- very mysterious project. I'm thrilled to finally lift a tip of the veil and share this exciting news with you.
In June, a series of enormous Bomen will migrate to the Antwerp neighborhood "Het Eilandje". Three of them will climb a five-storey office building, while one will take position on the roof, from where he'll whisper to another fellow-Boman on the ground level – hence the installation's title, "The Antwerp Whisperer".
A few weeks from now, my dynamic fivesome will permanently move to their new habitat in Antwerp. I wholeheartedly hope these 5 Bomen will feel at home in Antwerp. That they'll enjoy the splendid waterfront views from their new location, and that the city will warmly welcome its new residents.
The official inauguration of "The Antwerp Whisperer" will take place on June 8th.
More information can be found on the Antwerp Whisperer website.
Behind the scenes