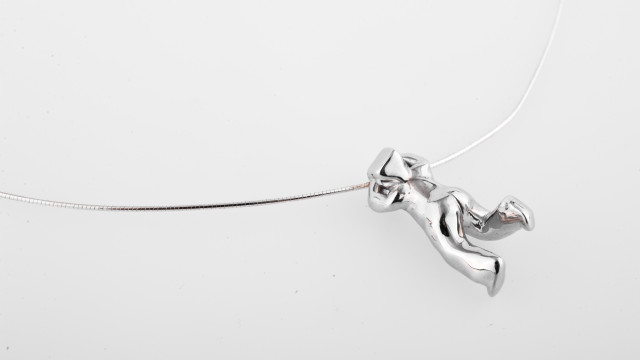 Hanging Around
Walls nor room left in your house for another piece of Boman art? Then why not decorate yourself with some.
I've been thinking about turning my Bomen into jewelry for quite some time now and after a creative brainstorm with my children (my son is a product designer and my daughter makes jewelry), we started developing a handful of prototypes – just for fun.
Since they turned out looking so good, we didn't want to keep this family experiment from you. So, I hereby proudly present: my very first range of Boman jewelry, entitled "Hanging Around".
If you are interested in pre-ordering your very own piece of (gold or silver) wearable Boman art, please contact info@boman.be.