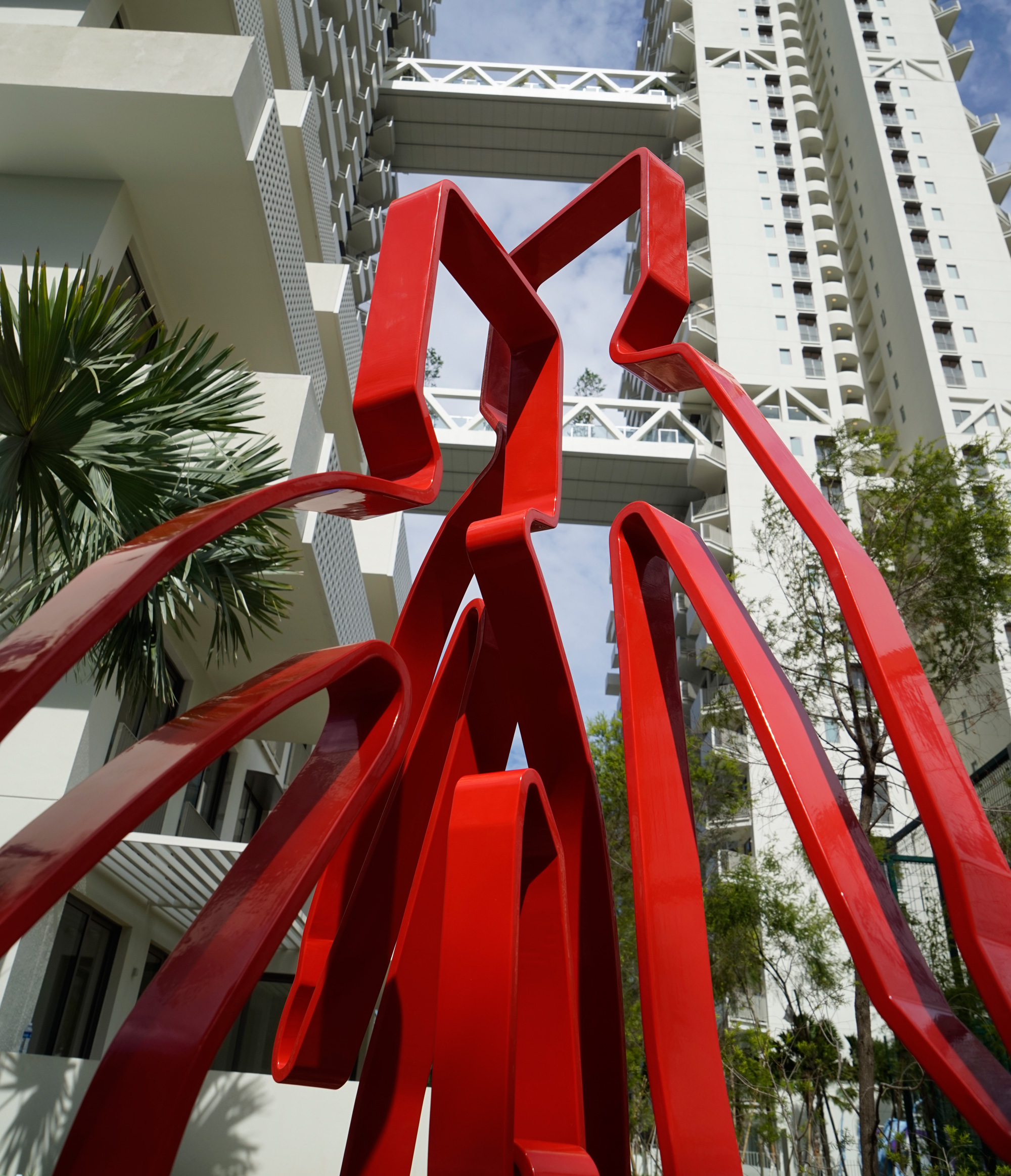 TOGETHERNESS
A one way ticket to Singapore
Comissioned by my Singapore based gallery, Ode To Art, I recently created a unique in-situ project entitled "Togetherness".
For this occasion, I traded my signature material and colour (ceramics and white) for a red steel installation of significant size. After months of preparation, five red Bomen checked in for a one way flight to Singapore last month.
The 2.4 meter high family of five now resides in an honorary spot next to the impressive "Sky Habitat", a 36 storey high building of 1,300 condos, designed by renowned architect Moshe Safdie.
Should you happen to visit the area sometime in the future, feel free to go and pay my Bomen a visit!